Corporate Overview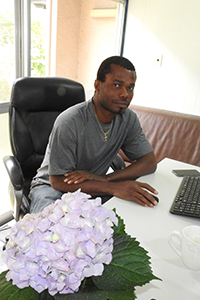 Manager: Michael Osita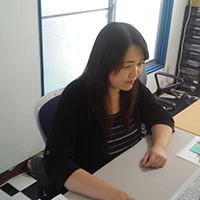 Matel Trading Co., ltd was established in October 1998 and since has been exporting both right and left hand drive cars, trucks and buses to all corners of the globe. We have a very solid network in Japan with Japanese and foreign staffs capable of meeting your used cars, trucks and buses needs.
Swift, Reliability and Satisfaction is our Watchword.
Matel trading co., ltd is a Japan based company that exports Japanese used cars to nearly every part of this globe. We can proudly say that water covers 2/3 of the globe and we cover the rest. Today as a Used-carsoasis, we export all types used cars, trucks, buses and used parts. We deal on all major manufacturers of Japanese cars such as Toyota, Nissan, Honda, Mitsubishi, Mazda, Subaru, Isuzu, Suzuki, Daihatsu, Mitsuoka, Hino and foreign brands
Such as Benz, Lexus, Bmw, Volvo, Saab etc. By understanding the challenges you face in buying cars online from Japan, we simply make it for easier for you. With our solid ties with used car auction sites and used car dealers, give us an immeasurable advantage in meeting our customers' needs for quality used cars at a very reasonable prices. Our staffs offer professional advise in English and we answer to all your inquiries in 24 hours. All the used cars we acquire pass through a very strict inspection following Japanese regulations ensuring you get a high quality cars for your money. Prompt shipping arrangements, documentations and paperwork are carried out soon after we get your cars from car auctions or used car dealers. And wait!!! Our services to do not end soon after you cleared from car from the duck.
Our in dept knowledge in cars parts, puts us in a better position to meet your future car parts needs with genuine cars parts and rebuilt car parts as well.
HEAD OFFICE
| | |
| --- | --- |
| Name | MATEL TRADING CO., LTD |
| Address | 2-2-12 Maeharacho, Koganei-city, Tokyo Japan 184-0013 |
| Phone | +81-42-386-5660 |
| Fax | +81-42-386-5650 |
| E-mail | cars-info.98@matel.co.jp |
Parts and Container Yard.
| | |
| --- | --- |
| Address | 1341-3 Takikubo-cho, maebashi-city, Gunma Japan |
| Phone | +81-27-212-9265 |
| Fax | +81-27-212-9266 |
KENYA OFFICE
Address
MOGRA BUILDING, KIAMBU ROAD
OFF THIKA ROAD, NAIROBI KENYA
P.O.BOX 18538-00500
E-mail
mateltradingke@gmail.com
Contact person
Uche Anyim
0713 577 197
Why Janpanese Used Cars
For the past decades, Japanese used cars have been rapidly gaining recognition at the expense of it's American and European counterparts. This is due largely the fact that Japanese car are highly efficient, economical and durable. Japan is home to the largest and most of the best auto makers in the world that jointly produce over 20 million vehicles every year. When you have this volume of vehicles produced every year, it only natural that millions of used cars, buses, trucks etc are in abundance.
Japanese, being one of the most civilized and disciplined society, maintenance of these car, trucks, buses are almost like a culture. As a result, there are unlimited numbers of unusually high quality of used cars, buses, trucks etc available at time to be exported to all over the world.
Our Bank Details
| | |
| --- | --- |
| Bank name | The Tama Shinkin bank |
| Branch | Kita Fuchu branch |
| Branch address | 1-65-1 shinmachi, Fuchu city Tokyo Japan. |
| Account no. | 020-1082357 |
| Bank swift code | tamajpjt |
| Account name | Matel trading co ltd |
Terms of Trade
Several thousands of vehilcles are available for purchase on online in matel trading co., ltd inventory, giving you a wild variety of selections. Prices are quoted in US dollars, either in C&F, CIF and FOB depending on how it suits each customer.All inquiries are welcome at any time, all prices are also negotiable.
A deposit of up to 50% is required prior to shipment with the balance to be paid prior to release of the shipping documents. Payment of deposits is required within five days of confirmation by Telegraphic Transfer (TT) or other arrangements.
Please be advised that we only sell Used Cars. These used cars usually has marginal Defects, and the Customer should realize that Claims will not be paid due to the Vehicle not being in Brand New Condition.
Marine Insurance will only be provided on the request of the customer. tires, brakes, clutches, CV joints, batteries, electrical, and audio accessories are not guaranteed. If Insurance is provided the Claimable Value should be evaluated for damages valuing to JPY 20,000 or more

The Cancellation charges for a vehicle Purchased on Customer request will be 10% to 15% of the CIF value depending on the Vehicle, If the vehicle has not been already shipped. (Some charges will also be applicable if the vehicle is already reserved for shipping)
If a vehicle order (Ex-stock) is cancelled within the first 48 hours, we will only charge the bank transaction fees and the rest will be refunded. If the cancellation is done outside the 48 hour window, we will charge a $400 as cancelation charges and also other miscellaneous charges (this includes the charges for pre shipping expenses)
However ,if the vehicle been shipped by the time the customer cancels the order, the customer will have to pay additional Charges(Penalty ch. Vanning ch. Document ch. Freight ch. And other amendment charges) as well as the Cancellation Charges mentioned above.

Refund of Payments: All vehicles are available on first come first serve basis. If a payment reaches us late and the vehicle is sold to another customer, we will make 100% refund of payments.
Transfer of refunds to a third party will not be carried out. We have to take these steps to abide by the Japanese Banking Law.
If the consignee is unable to pay the balance payment within 25 days after the unit has arrived in the designated port, the unit will be re-exported to japan after notification to the consignee has been made. Deposit will be returned to the client after transportation, freight and other charges incured by matel trading co., ltd during this process.
As the Rules and regulations of Shipping Companies / Auction Houses / Banks and Government bodies might change time to time, Please Note our Terms Of Trade could also be changed without prior notifications.