Our Service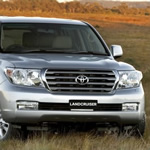 Matel Trading Co., Ltd is a Japanese based Company that exports used cars, trucks and buses to all corners of the globe. We can proudly say that water covers 2/3 of the globe and we cover the rest. Today as Used Car Oasis, we export all types of used cars, trucks, buses and used car parts. We deal on all major manufactures of Japanese cars such as Toyota, Nissan, Honda, Mitsubishi, Mazda, Subaru, Isuzu, Daihatsu, Mitsuoka, Hino, and Foreign brands like Benz, Lexus, Bmw, Volvo, Saab etc to Armenia, Russia, Ireland, United Kingdom, Georgia, Australia, New Zealand, Fiji, Papa New Guinea, Canada, Paraguay, Chile, Peru, Venezuala, Jamaica, Cayman island, Trinidad&Tobago, Bahamas, Guayana, Barbados, Aruba, Antigua and Barbuda, Honduras, St Vincent and the Grenadine, Malaysia, Thailand, Hongkong, Angola, Uganda, Namibia, Kenya, Tanzania, Zambia, Ivory coast,
Ghana, Nigeria, Benin, Mozanbique, Congo, Togo, Gambia, Serralone, Cameroun, Senegal, South Afica, etc.
By understanding the challenges you face in buying cars on line from Japan, we try our uttermost best to make it simple for you.
Our solid ties with used car auctions and used car dealers, give us an immeasurable advantages in meeting our customers' demands for quality used cars at a very reasonable prices.
Prompt shipping arrangements, documentations and paperwork are carried out soon after we get your car from car auctions or used car dealers. We ensure all your requirements are met on timely basis and all the hassles with documentations are taken care of with no hidden cost
We handle the following
Used cars
Used trucks&vans
Used buses
Used engines & spare parts
Used heavy machines
Used generators
Used mini trucks
Online Payment
If you wish to have Total Security when you purchase, please choose the GLOBAL PAYHUB escrow service as your Guaranteed shipment of a vehicle, or Your Money back. (Learn more at www.globalpayhub.com)
GLOBAL PAY HUB

Is a brand new service which has revolutionised the way buying and selling is done, offering Total Security for all parties, by combining the excellent individual services of Travelex Foreign Exchange with Autohub Vehicle Logistics. You need never fear for a "bad deal" again.
The relationship was formed to provide consumers and merchants with an extremely secure, convenient, and cost effective method for ensuring transactions are completed satisfactorily.
How It Works:
STEP 1:
When you purchase a vehicle, and you request that Global Payhub is used, the Seller will create an "Order" inside our system. This will be relayed to you by a secure link. You can view the order, to ensure that all details of the sale are correct, and then "accept" the order. A Proforma invoice in US$ will be automatically generated for you to keep, as proof of purchase.
The Invoice Bank reference will be a Travelex Holding Account, set up especially for your protection, and managed by Global Payhub.
STEP 2:
As soon as you make your US$ payment to us, we will notify the seller, and hold your payment securely in trust.
We will immediately instruct Autohub to contact the seller, and arrange all processes to export the vehicle to you.
STEP 3:
As soon as Autohub has successfully shipped the vehicle, they will report back to us, in order for us to release funds to the seller. Should some problem occur, and the vehicle fail to depart, then we will return funds directly back to you.
For the first time, you can ensure that you receive a vehicle, or money back!*
*(Note: Should a refund be necessary, the bank will deduct a very small charge to send your funds.)
Learn more at www.globalpayhub.com
Bank Transfer
Mitsubishi Tokyo UFJ
| | |
| --- | --- |
| Branch | Koganei branch |
| Account no. | 223-0030630 |
| Bank swift code | BOTKJPJT |
| Bank's address | 2-6-3 Honcho, Koganei-city Tokyo |
| Account Holder's Name | MATEL TRADING Co., LTD |
| Account Holder's Adress | 2-2-12 Maeharacho, Koganei-city, Tokyo 184-0013 |
The Tama Shinkin bank
| | |
| --- | --- |
| Branch | Kita-Fuchu branch |
| Account no. | 020-1082357 |
| Bank swift code | TAMAJPJT |
| Bank's address | 1-65-1 Shinmachi, Fuchu-city Tokyo |
| Account Holder's Name | MATEL TRADING Co., LTD |
| Account Holder's Adress | 2-2-12 Maeharacho, Koganei-city, Tokyo 184-0013 |