From Our Stock List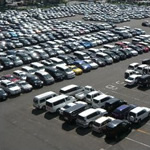 Select a vehicle from our stock list or place an order for specific vehicle.
Upon confirmation of your order, we will send by fax or email:(a)An invoice for the cost of the vehicle and export charges from Japan.(b) Details of our bank's information in Tokyo Japan
Buyer will then have to transfer funds to our bank for the car cost and export charges as per the invoice(Depending on the destination of the vehicle, freight charges also may need to be paid at the same time).
Please Note: Telegraphic transfer is preferred, we also accept payment by western union.
Upon receipt of your funds transfer, we will arrange for shipment of the vehicle to your port of destination. Vehicles normally leave Japan within 2 weeks after payment.
Please Note: Cancellation fees of \150,000 may be levied for any order cancelled after shipment booking has been completed.
Soon after the ship departs Japan, we will send by fax or email a copy of Bill of Lading for the vehicle. This will tell you the ship's name, date of departure, date of arrival and other relevant information.
In about 10 days after the departure of ship from Japan, we will send to you, by courier, the following documents(a)3 copies of original Bill of Lading(b) An invoice as required for customs clearance purposes.(c) Original Japanese vehicle de-registration documents and it's English translations.(d) Certificate of origin if required.(e) Vehicle service history and necessary documents.
Prior to the arrival of the vehicle to your port of destination, you will receive notification of date of arrival from the shipping company(usually in about ten days to the actual arrival date). Sailing period varies,30 to 35 days to the Caribbean, Europe and UK and about 2 weeks to Australia and New Zealand.
pon the arrival of the vehicle, your customs clearance agent will arrange to get the vehicle cleared through customs and other entry requirements. The agent will advise you of the import duties or other payable taxes. NOTE: Ocean freight charges( unless otherwise prepaid) and all duties and taxes must be paid before the vehicle can be collected.
Once cleared into your country, you can then proceed with registration and processes required by your local authorities.
Auction Buying Step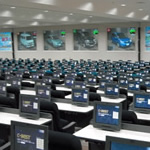 Step 1 : Discuss your choice of Vehicle
Step 2 : Make a deposit
Step 3 : Shipping your vehicle
Step 1:

Indicate the auction and your choice of vehicle

Please visit our live car auction sites like GAO auto auction, USS auto auction etc, and search for your desired vehicles. And send us the following:
Necessary details:
Name and location of auction
Name of vehicle
Lot number
Date of auction
Customer information:
Your full name
Your country
Your address
Your telephone number
Your e-mail address
Port of discharge
PLEASE NOTE: Please don't forget to send above mentioned fields and send your maximum bid not later than 12 pm of the day before auction.
Vehicle check
We recommend our customers to check the vehicle's condition on the auction sheet. However, after receiving your order, our technician will carry out thorough check of the vehicle and if it's found out to be in bad condition, we will not bid on the vehicle to avoid unnecessary losses to the customer.
Step 2:

make a deposit

We demand a deposit before we can make a bid for you. You can either do this by telegraphic transfer(T/T) or Western Union. Please send us a copy of the transactions for confirmation purposes.
| Bid Range | Deposit |
| --- | --- |
| Bidding under 1,000,000 yen | 150,000 yen |
| Bidding under above 1,000,000 yen | 200,000 yen |
Deposit:
Deposits are fully refundable. However, standard bank fee will be deducted.
Unsuccessful bid attracts 1000 per bid which also will be deducted.
Click here for further brokerage fee details.
After the Auction:
We will send you a notice regarding the result of the auction. If your bid was successful, you're required to send the balance of your payment by either telegraphic transfer(T/T) or Western union. If your bid fails, we will continue to bid for you at the following auctions.
In a successful bid, you're required to send the balance of your payment within 4 working day including the auction date. Failure to make payment within this period of time, may result to forfeiting your initial deposit.
How to make payment of Deposit:
Please send by
Telegrahic transfer(T/T). or
Western Union(Payee: Osita Aja Michael Kenney, Tokyo Japan).
After making the payment, please kindly send us a copy of the transactions for confirmation purposes.
Please send to the following:
| | |
| --- | --- |
| Bank name | The Tama Shinkin bank |
| Branch | Kita Fuchu branch |
| Account Number | 020-108235 |
| Swift Code | tamajpjt |
| Bank Address | 1-65-1 shinmachi, Fuchu city Tokyo Japan. |
| Company Name | Matel Trading Co., Ltd |
| Company Address | 2-2-12 Maeharacho, Koganei city, Tokyo Japan |
Step 3:

Shipping your vehicle

Upon procuring your vehicle, prompt shipping arrangement is made to make sure your receive your vehicle in as less time as possible. Export process normally takes about 2 weeks. After the ship departs Japan, we send you first, the copy of the Bill Of Lading by fax or email and the originals in about 10 days.

Before shipping services (OPTIONAL)

JAAI inspection, tire/rim change, actual test drive, respray, maintenance, etc
Please Note: Request details determines the actual cost of these services.